Dadu Gardens reopens at Al Bidda Park in the heart of the International Zone at the Expo 2023 Doha
20 Nov 2023
News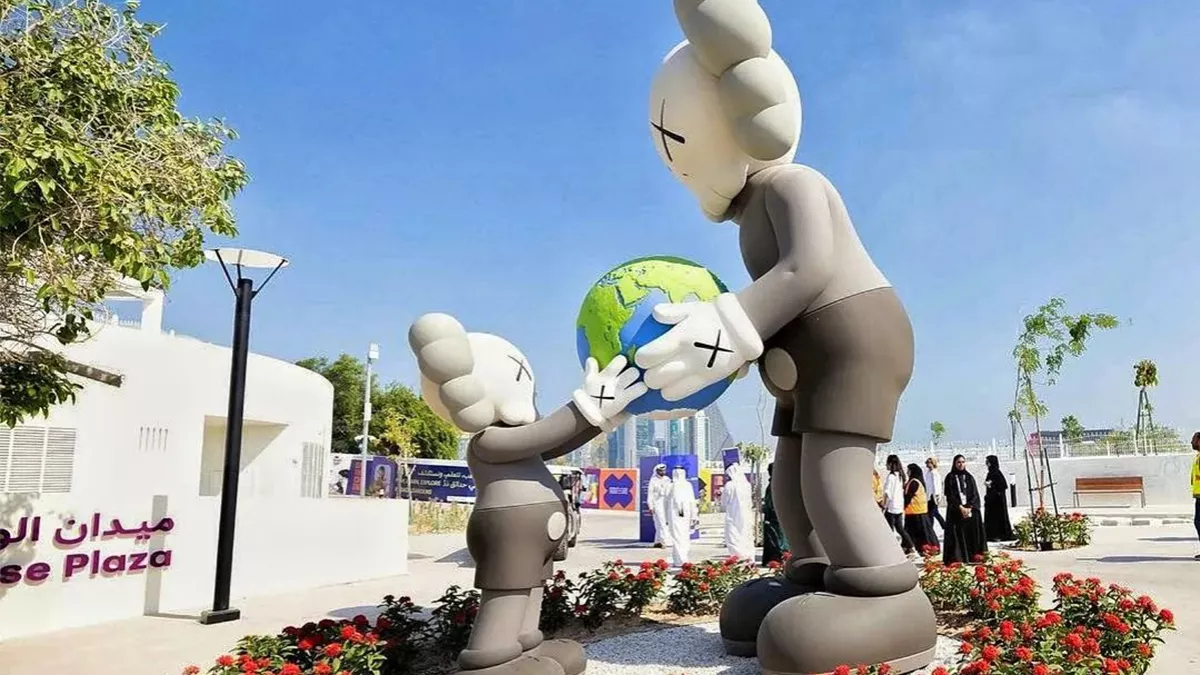 In the centre of the International Zone at Expo 2023 Doha, Dadu, the Children's Museum of Qatar, has reopened Dadu Gardens in Al Bidda Park, solidifying its reputation as a hub of fun and knowledge for kids under 12 and their families.
Dadu Gardens, which will be in Al Bidda Park after Expo 2023 Doha ends, will run for a year under the theme "Gardens' Adventures." They will provide a variety of programmes and activities aimed at educating and entertaining kids while also supporting their natural development via play and interaction with the outdoors.
As the nation's first publicly financed institution of its type, the Dadu Children's Museum of Qatar seeks to empower the local population by enhancing the nation's social, cultural, and natural ecosystems via group efforts. The expansive Dadu Gardens, spanning 14,500 square metres, functions as the Museum's outdoor gallery and living classroom.
The unprecedented cooperation between Qatar's public and commercial sectors is making it possible to establish Dadu, the Children's Museum of Qatar, as part of the growth of Qatar Museums.
Contributions exceeding QR3.65 million grant members membership in the Dadu Founding Family, which presently consists of the following: Amir H H Sheikh Tamim bin Hamad Al Thani, Awqaf (Ministry of Endowments and Islamic Affairs), Baladna, ConocoPhillips, DAAM, ENI, ExxonMobil, Intesa Sanpaolo, Baladya (Ministry of Municipality), Ooredoo, Shell, SLB, Total Energies, Supernova, and Uniqlo. Also, Dadu has been the recipient of two six-seater golf cart donations from Rumailah Group for the Gardens Adventures. During Expo 2023 Doha in particular, the golf carts will be a great asset to Dadu Gardens' daily operations since they will enhance transit around the grounds.
Dadu Gardens is specifically made for kids under the age of twelve. It offers a wide variety of activities, including imaginative play, creative discovery, storytelling, and more.
The approach leverages the potential of genuine play and interaction with the natural world to promote kids' growth. In light of this, Dadu Gardens has nine unique locations—the Edible Garden, Garden Atelier, Community Garden, Permaculture Showcase, Kashta, Events Plateau, The Promise Plaza, and Al Marj—where events and programmes are planned to occur.
Creating art from natural materials, exploring the edible garden, discovering the world of worms, taking part in gardening activities, and learning important recycling lessons are just a few of the things to do at the Gardens' Adventures during Expo 2023 Doha.