Gresini Racing's Fabio Di Giannantonio overtook world champion Francesco Bagnaia at the Qatar Airways Grand Prix of Qatar 2023
20 Nov 2023
News
Event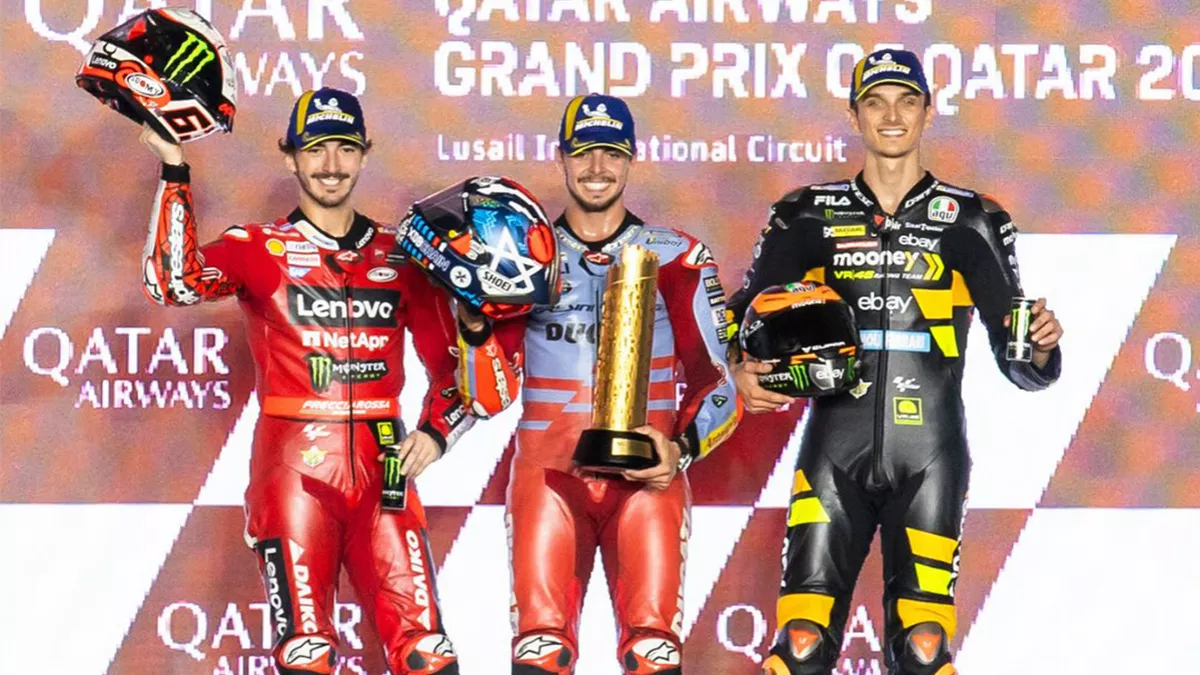 In the Qatar Airways Grand Prix of Qatar 2023 on Sunday night, Fabio Di Giannantonio of Gresini Racing defeated world champion Francesco Bagnaia to win his first MotoGP race at the floodlit Lusail International Circuit.
With four circuits to go, Di Giannantonio, who had been behind the Ducati rider for the majority of the 22-lap race, passed him and went on to win an incredible fight between the two riders up front.
Despite a last-ditch effort to take the lead, Bagnaia finished second and increased his advantage over title contender Jorge Martin to 21 points. Martin had a disastrous race, finishing in a season-low 10th position.