QU published its quarterly magazine Campus Life under the title 'QU receives accreditation from WSCUC'
25 May 2023
News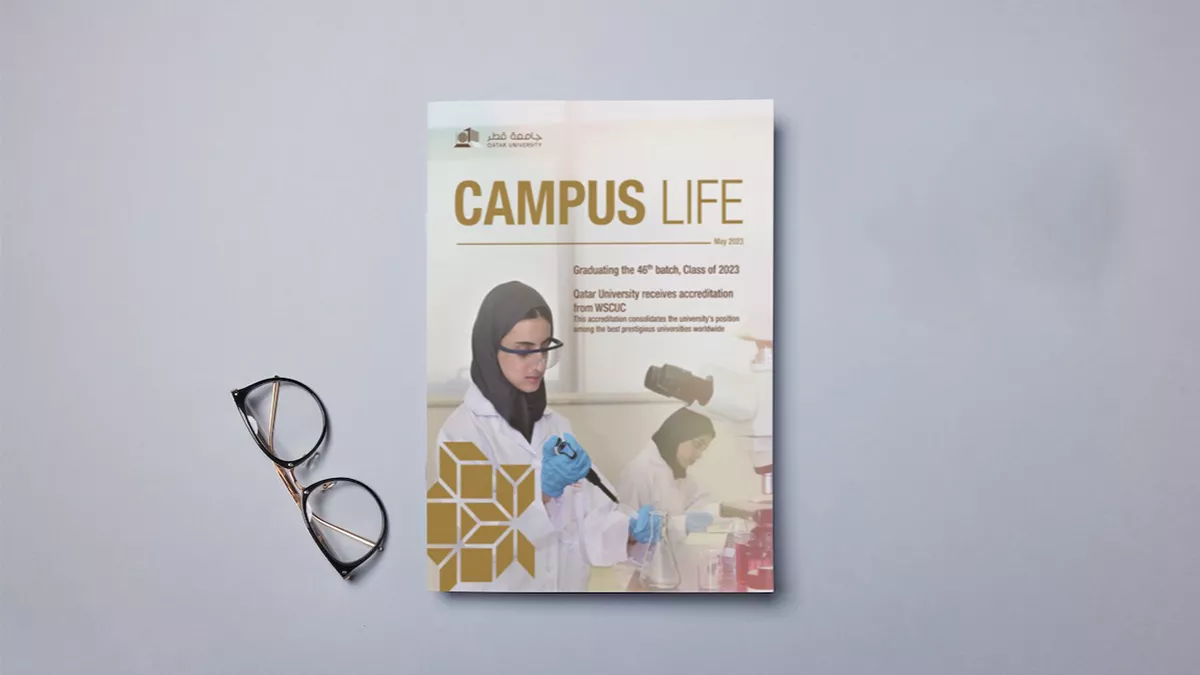 Qatar University (QU)'s Department of Communication and Public Relations released an article in its quarterly magazine Campus Life titled "QU receives accreditation from WSCUC."
The journal discusses a wide variety of subjects, including a number of issues, conversations, in-depth studies of the campus, and new services.
The Campus Life magazine is a quarterly (digital) magazine published by the Department of Communication and Public Relations at Qatar University in both Arabic and English. It contains the most significant prospect of news, events, and activities of Qatar University, according to a statement from Khawla Mortazawi, Manager of Communications at QU.
"The magazine serves as a link for all university employees as well as a reflection of the campus scene for the general public," Mortazawi continued. The magazine, which is published at the conclusion of each semester and also released as a special issue to coincide with the graduation ceremony, offers thorough studies, conversations, and coverage of various issues of importance to university observers in addition to a variety of permanent chapters that are subject to ongoing expansion.