Second edition of the Qatar Travel Mart; Qatar has solidified its standing as a global tourism hotspot
21 Nov 2023
News
Event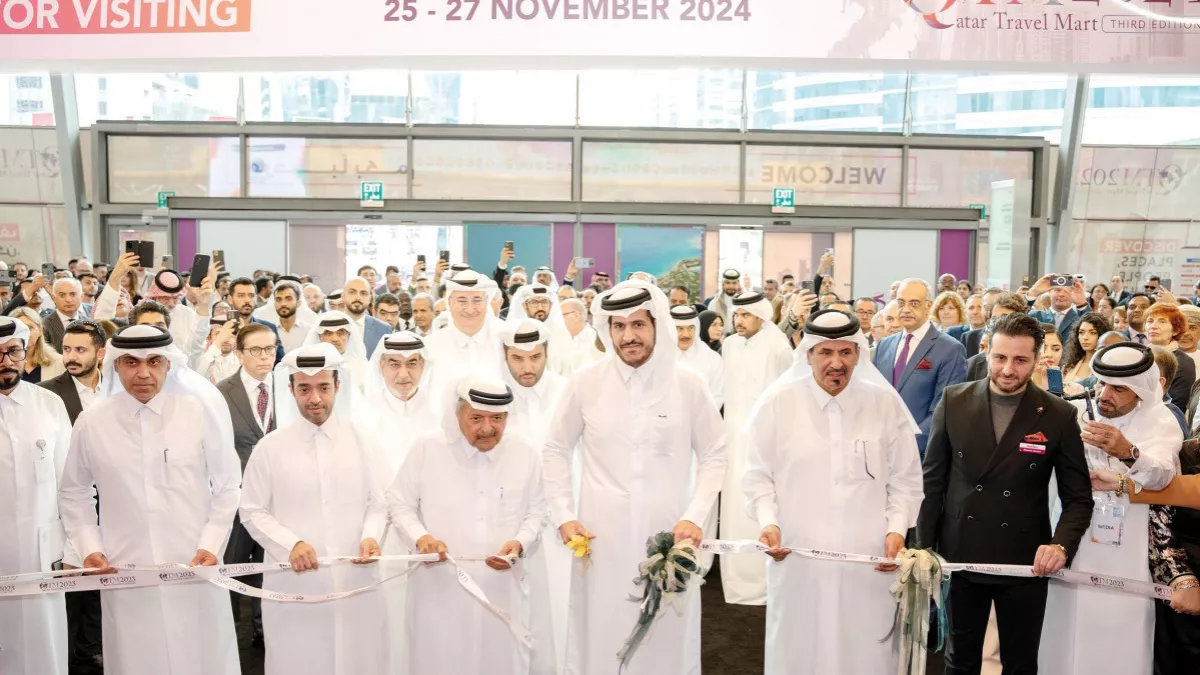 During the second edition of the Qatar Travel Mart (QTM) launch yesterday at the Doha Exhibition and Convention Centre (DECC), a senior official stated that Qatar has cemented its position as a major worldwide tourist destination.
In his introductory remarks, H E Saad bin Ali bin Saad Al Kharji, Chairman of Qatar Tourism, stated that the nation has established itself as a premier travel destination. Interestingly, he noted, the nation has seen an incredible increase in tourists—nearly three million people have visited its attractions—beyond those from the previous five years.
According to figures from Qatar Tourism, the nation saw over 2.56 million tourists between January and August 25 of this year. This number was a startling 157% more than the same period the year before, surpassing not just the total number of arrivals for the full year 2022.
This achievement highlights Qatar's growing reputation as a top travel destination throughout the world, which has been fueled by the country's successful hosting of the FIFA World Cup in 2022, which cemented Qatar's place on the global tourist map.
The expansion of the Hayya visa and the reopening of the Hayya platform have both helped to boost the tourist industry in Qatar. When looking for a visa to visit Qatar, tourists now choose to use the Hayya site.
According to Al Kharji, QTM is an important strategic event that is necessary to remain up to date on the most recent advancements in the travel and tourism sector. He greeted attendees from sixty different nations and emphasised the importance of the occasion in showcasing Qatar's vibrant culture.
H E Sheikh Mohammed bin Hamad bin Qassim Al Abdullah Al Thani, Minister of Commerce and Industry; H E Sheikh Faisal bin Qassim Al Thani, Chairman of the Qatari Hotels Association and the Qatari Businessmen Association; and other authorities presided over the event's opening. More than 100 VIPs, including delegates and ambassadors from 60 nations, attended the event.
With seven major industries on display—sports, meetings, incentives, conferences, and exhibitions (MICE), culture, leisure, luxury, medical, and halal tourism—QTM 2023, organised by NEXTfairs, is anticipated to draw over 9,000 attendees. By inviting organisations including destination management companies (DMCs), tour operators, travel agencies, travel technology firms, organisations, and tourist boards, among others, the event hopes to expand its reach beyond of the sports sector.
The event is free of charge to attend and is scheduled to take place from 10 a.m. to 7 p.m. till November 22.