The ninth Entrepreneurship Conference 2023 'Rowad' organised by Qatar Development Bank opened yesterday
21 Nov 2023
News
Event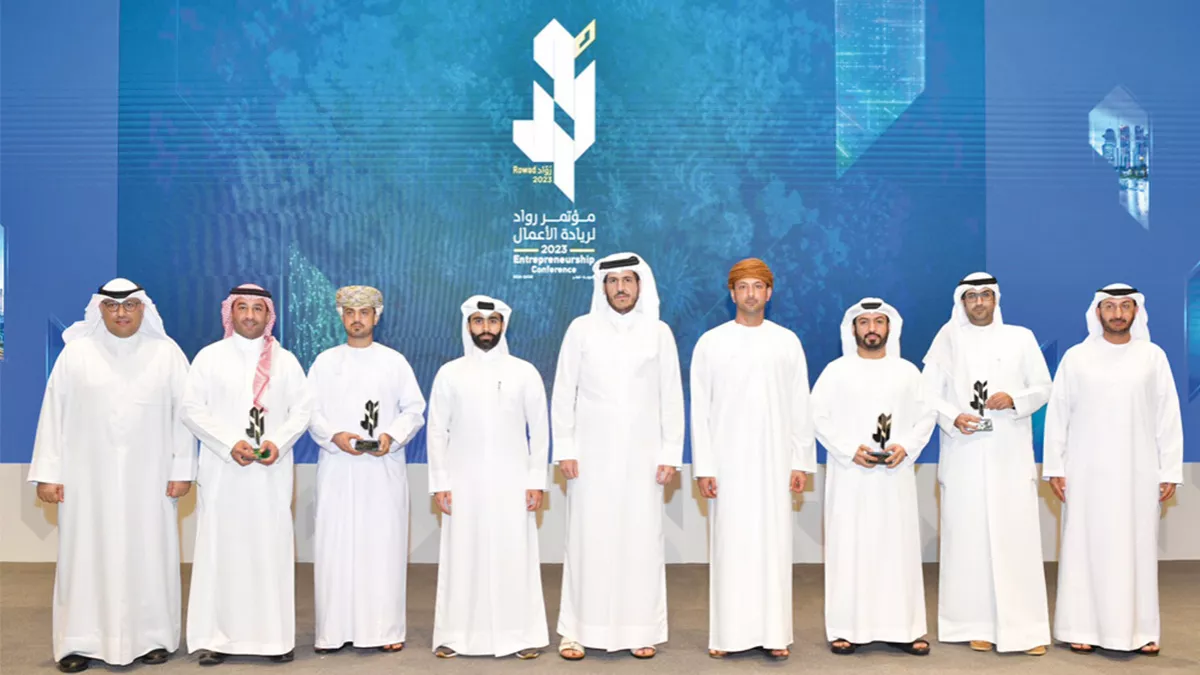 Under the theme "Together We Create and Innovate," the ninth Entrepreneurship Conference 2023 "Rowad," presented by the Qatar Development Bank, commenced yesterday. H E Khalid Ali Salim Al Sunaidi, the assistant secretary-general for economic and development affairs in the general secretariat of the Gulf Cooperation Council, and H E Sheikh Mohammed bin Hamad bin Qassim Al Thani, the minister of commerce and industry, attended the inauguration ceremony. Prominent government officials, participants from the Gulf business communities, and professionals and specialists were also present.
As part of the third GCC Entrepreneurship Forum, Abdulrahman Hesham Al Sowaidi, CEO of Qatar Development Bank, gave the opening statement. He stated that the conference, now in its ninth edition, has evolved into a distinctive Gulf event in which various delegates from Gulf nations participate at all levels.
The CEO and co-founder of Tamara, Abdulmajeed Alsukhan, also had a fireside talk at the event.
The conference aims to foster a culture of communication among influential players in Gulf business ecosystems, increase awareness of the entrepreneurial potential of emerging small and medium-sized enterprises in the GCC countries, and foster cooperative work among them. It also emphasises idea sharing, looking at ways to develop the private sector, and advancing the knowledge-based economy. This will be accomplished through lectures, over 50 exhibitors from Qatar and beyond, over 30 workshops, networking events, one-on-one meetings, and panel discussions with several speakers.
The third GCC Entrepreneurship Forum and the Rowad Hackathon, which QDB developed specifically to draw creative companies from the GCC, will be part of the conference. Participants will compete in five primary challenges related to digital transformation and its solutions.
The Ministry of Commerce and Industry, the Global Entrepreneurship Network, Ooredoo, Qatar Airways, the Qatar Investment Authority, the Qatar National Bank (QNB), the Qatar Research Development and Innovation Council, the Qatar Financial Centre, and the Qatar Stock Exchange are all involved in the organisation of Rowad 2023.
Thought leaders, entrepreneurs, and innovators from the GCC area have gathered for the event, which runs through November 22. Insightful keynote speakers and panel discussions with prominent figures in technology and entrepreneurship will also be included at the conference. It will delve into the future of innovation, present innovative firms, and highlight the exceptional work of the Rowad recipients and GCC Hackathon finalists.