The opening of the 5th Qatar International Arts Festival reinforces Qatar's position as a vibrant centre for visual artists
21 Nov 2023
News
Event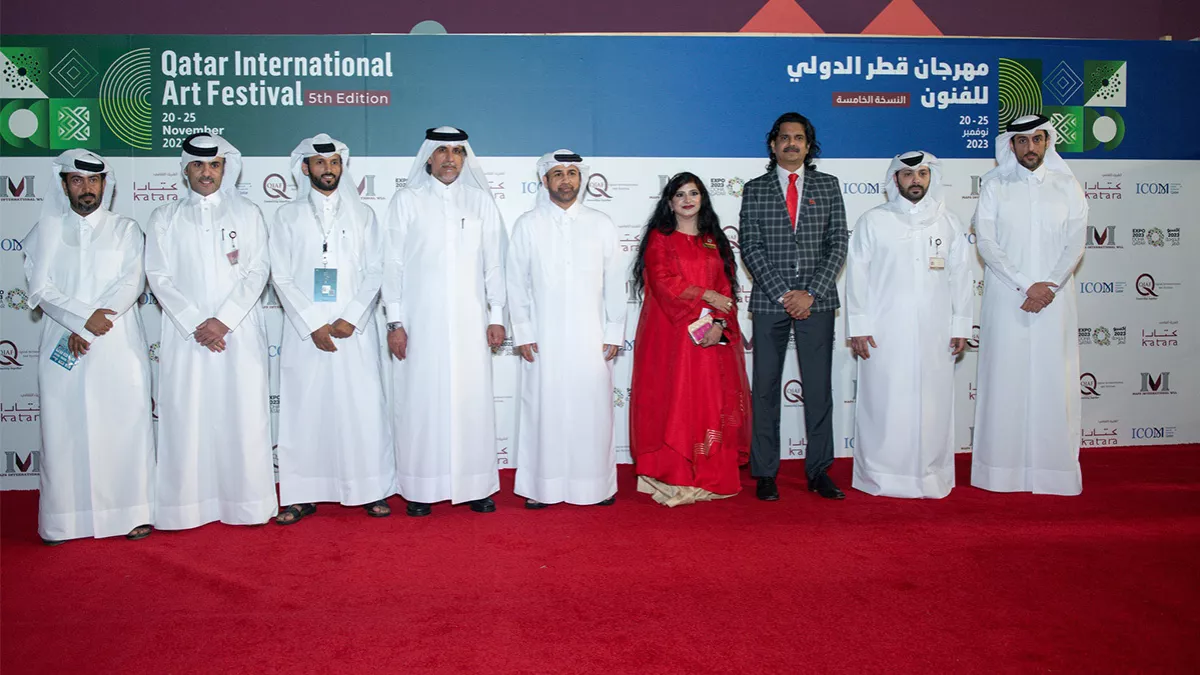 The 5th Qatar International Arts Festival (QIAF) has begun, solidifying Qatar's standing as a thriving worldwide hub for visual artists. Prof. Dr. Khalid bin Ibrahim Al Sulaiti, General Manager of Cultural Village Foundation, Katara, stated as much and added that the festival creates the perfect artistic atmosphere by uniting artists with a variety of backgrounds and genres to share knowledge and creative experiences.
He clarified that the occasion offers priceless chances for deep connections and intentional creative discussions among talented individuals.
Professor Dr. Al Sulaiti emphasised the festival's role as an artistic exhibition that aims to support the arts in a variety of contexts and uphold aesthetic principles. He also emphasised the contribution of QIAF to Katara's increased recognition among artists and makers in Qatar and beyond.
Along with other officials, Prof. Dr. Al Sulaiti, Fire Station Director Khalifa Ahmad Al Obaidly, and Agarwal conducted the inaugural ceremony.
More than 300 artists from more than 60 countries are invited to participate in this edition, which includes more than 12 international galleries and showcases a variety of artistic mediums like painting, sculpture, digital art, mixed media, accessories, apparel, and jewellery.
Fashion displays, seminars, workshops, artist dialogues, and cultural nights are just a few of the creative experiences that QIAF, one of the biggest art festivals in the nation, has to offer. The event is open from 10 a.m. to 10 p.m. for six days, or until Saturday, November 25, at the Cultural Zone at Expo 2023 Doha in Al Bidda Park.
For creative artists throughout the world, QIAF provides a vibrant stage on which they may exhibit their abilities, show off their originality, and take part in a range of artistic events and activities. The festival draws professionals, critics, scholars, and art aficionados together by giving artists in Qatar and other nations a professional platform.